A passion for good cheese
since 1956
Our company has its roots in decades of experience. The Canti Family has been working in dairy since 1956 and, through the years, it managed to develop an important ability to select aged and refined pecorino cheeses. Their competence, and passion, in 2015 brought them to create the management project of Rocca Toscana Formaggi. The project is based on the art of cheese making, kept in the Roccastrada dairy, and is driven by the goal of producing excellent pecorino and goat cheese through the direct control of each detail of the production, from milk selection to distribution.

Over 40 specialties to amaze each type of palate
Today Rocca Toscana Formaggi is internationally renowned for its ability to combine ancient production techniques, constant research for innovation, natural processes of aging and products of Italian excellence, through an alchemy that allows the creation of a rich variety of cheese: classic, flavored, refined or organic.Traditional supply chain products, such as Pecorino Toscano Dop or organic pecorino, can be found in our catalogue side by side with some more peculiar specialties such as pecorino with saffron, blueberry, pears or truffle, offering a variety of over thirty different specialties to amaze and captivate the palate. From one cheese to another, the taste changes though the attention to raw materials, while the production process receives the same attention to detail, in order to respect every customer.

The Rocca Toscana Formaggi Dairy is located in Roccastrada, an area of extraordinary natural and scenic beauty in Southern Tuscany, where sheep and goat farming has always been carried on. Local milk is collected daily, during high milking months, and milk is checked daily to verify its quality and compliance with characteristics of the species. Attention to the raw material milk, to rennet and ferments, in addition to meticulous daily cleaning, are essential but not enough to produce good cheese: great teamwork is required, carried out by trained and skilled hands.

MASTERY AND WISDOM TO MAKE SINGLE CHEESES
In Roccastrada we produce our cheeses with an artisanal process characterized by manual care and attention to every detail. The skills and wisdom of the cheesemakers play a key role in the slow and patient process that from milk generates cheese, so that each of our cheeses has a strong identity and distinctive imprint. We eagerly protect a large variety of recipes that range from traditional products to new creations.

In 2022 a new aging plant is opened in Arezzo. Its refrigerated rooms are of modern conception, with continuous air exchange and filtering and with control of all parameters even remotely which allow to set up an ideal place where to mature sheep and goat cheeses, including organic and POD productions.
The new plant is dedicated to aging the cheeses produced in our dairy in Roccastrada, the long resting phase that the cheeses undergo here, contributes to their taste, flavor and texture.
A SPACE OF 800 SQUARE METERS THAT HOLDS UP TO 250.000 KG OF CHEESE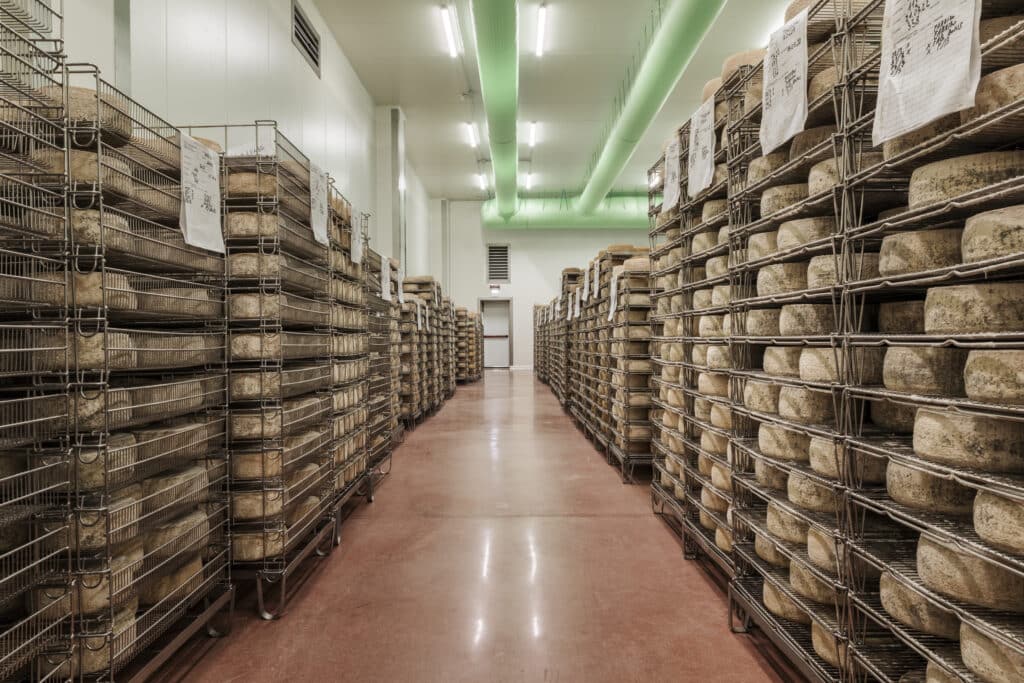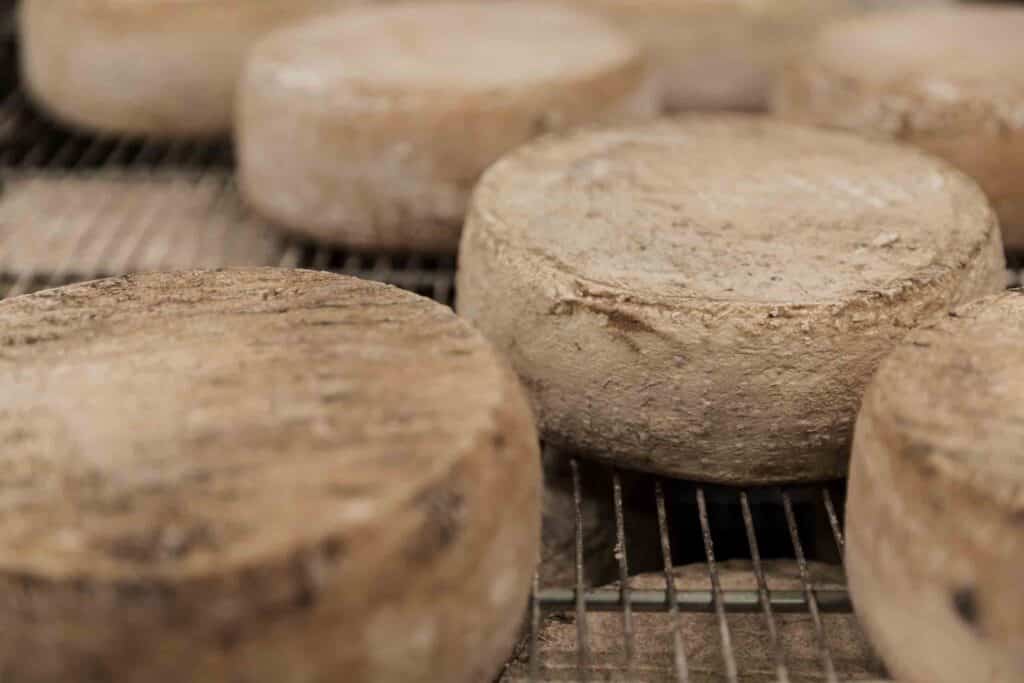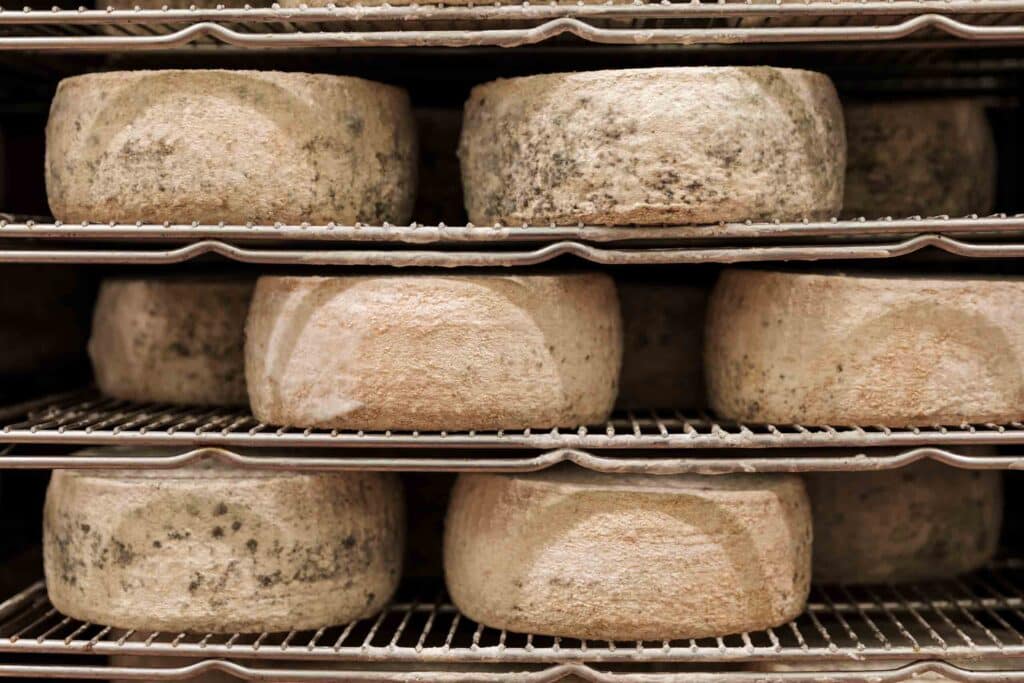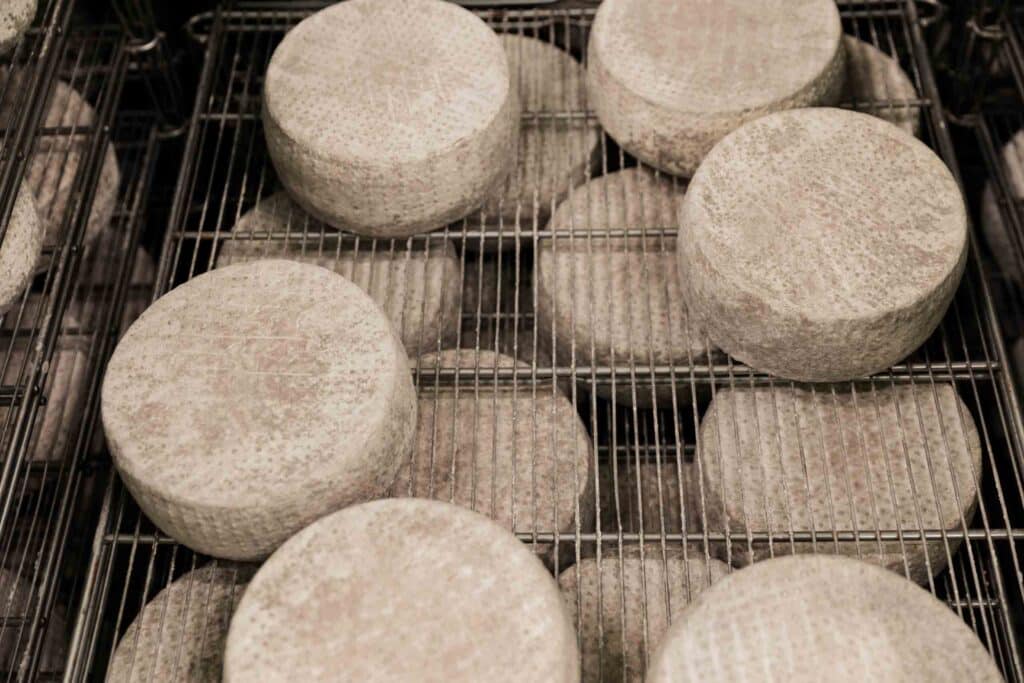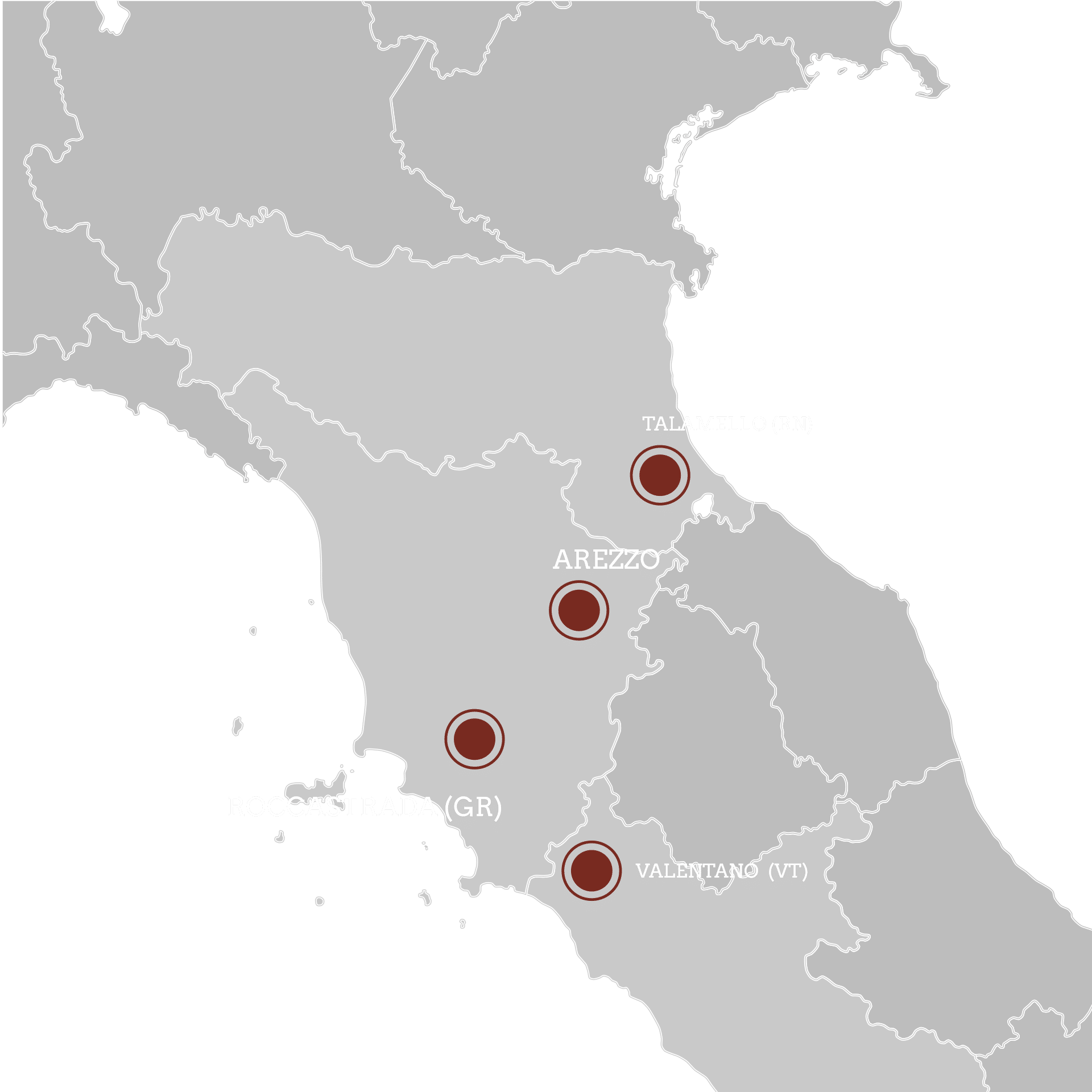 A BRANCHED NETWORK THROUGHOUT CENTRAL ITALY
The dairy in Roccastrada is the landmark of a branched network. Our headquarters are located in Arezzo where packaging, maturing and logistics are operated, while in Valentano, near Viterbo,there is an additional warehouse intended for aging in a cave of volcanic lapillus, according to the tradition of the Lazio Maremma. Finally, to create a further specialty, our company also has a underground sandstone pit in the Rimini hills where the famous pecorino "L'Ambra di Talamello" originates.